×
Frage zum Produkt
Kugellager Bones Reds Skate Rated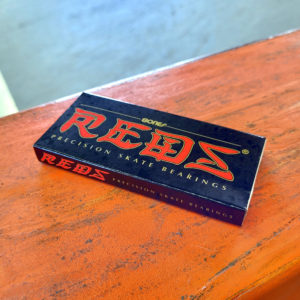 Kugellager Bones Reds Skate Rated
---
Auf Lager
Im Set von 8 Kugellagern!
Artikelbeschreibung

---
– Präzisions Skateboard Kugellager von Bones Bearings
– Das meistverkaufte Kugellager in Nord Amerika steht für beste Performance, viel Geschwindigkeit und lange Ausdauer zu einem guten Preis – Leistunsgverhältnis!
– Single, non-contact, removable rubber shield for easy cleaning and less friction
– High speed Nylon ball retainer for greater Strength and Speed
– Im Set von 8 Skate Kugellager, Anleitung und Reds Sticker!
---
MEHR AUS DER KATEGORIE SKATEBOARDS