EUROPEAN FREESTYLE SKATEBOADING CHAMPIONSHIPS
---
One of our biggest and most ambitious projects of the last years is the Euro Freestyle Contest. For the first time the contest was held together with the Creative Days in 2019 – with great success. The goal was to give the international freestyle scene a platform and to create another event for the expansion and growth of the sport.
The response after the contest was so overwhelming that we started planning for the next year shortly after the event. For 2020, however, there were all kinds of, well, problems that would complicate such an undertaking.
Despite all the headwinds and with a lot of planning, numerous hardworking volunteers and new concepts, we were still able to hold the Championships for the second time at the unique Location of the Industrial Museum – a bit on a smaller scale than planned.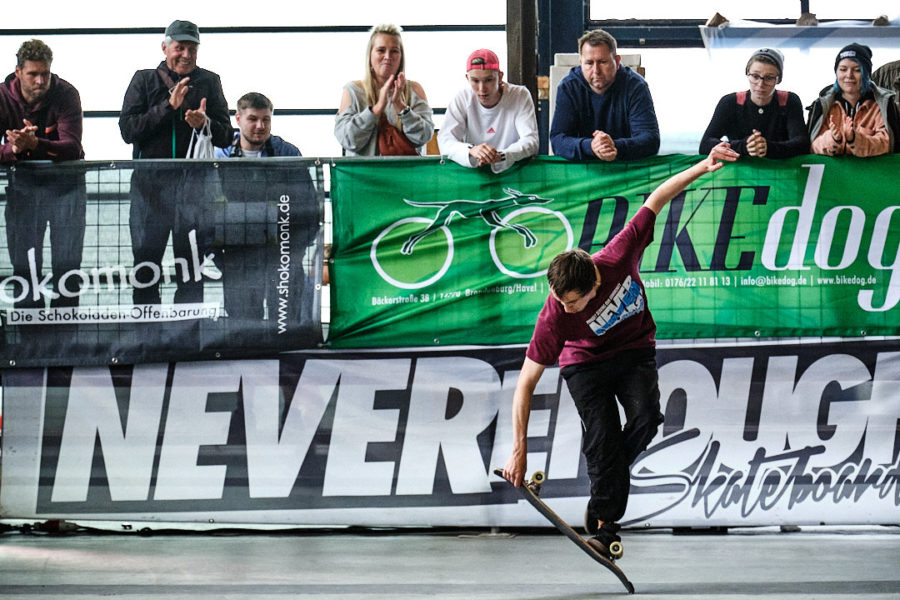 With the experience of the past 2 years we have lots of plans for 2021… The date is already fixed:
From September 10 – 12, 2021 the contest will take place in Brandenburg an der Havel for the third time – bigger, better and more international!
More info on the official site: www.euro-freestyle.com